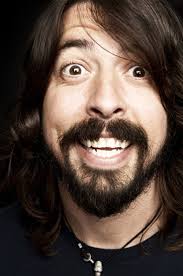 Dave Grohl
is the founder and leader of
Foo Fighters
.
He previously played in various bands, including Freak Baby, Mission Impossible, Dain Bramage, Scream, and Nirvana.
He replaced drummer Kent Stax in Scream.
He has also played in the bands Queens Of The Stone Age and Them Crooked Vultures.
Discography
Edit
with Dain Bramage
Edit
I Scream Not Coming Down (1986)
with Scream
Edit
No More Censorship (1988)
Fumble (Recorded 1989 / Released 1993)
with Nirvana
Edit
Nevermind (1991)
In Utero (1993)
with Tenacious D
Edit
Tenacious D (2001)
Pick of Destiny (2006)
Rize of the Fenix (2012)
with Them Crooked Vultures
Edit
Them Crooked Vultures (2009)
Ad blocker interference detected!
Wikia is a free-to-use site that makes money from advertising. We have a modified experience for viewers using ad blockers

Wikia is not accessible if you've made further modifications. Remove the custom ad blocker rule(s) and the page will load as expected.