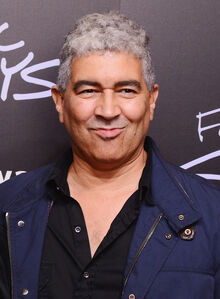 Pat Smear is one of the guitarists of Foo Fighters. Smear was with the band for the recording of the album "The Colour and The Shape", and shortly left afterwords. He returned for the recording of "Wasting Light".
He previously played with Dave Grohl in Nirvana.
Albums with the Foo Fighters
Edit
Ad blocker interference detected!
Wikia is a free-to-use site that makes money from advertising. We have a modified experience for viewers using ad blockers

Wikia is not accessible if you've made further modifications. Remove the custom ad blocker rule(s) and the page will load as expected.